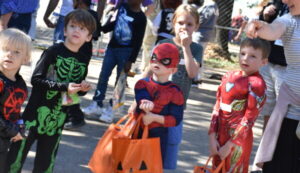 Ah, fall. The crisp smell of leaves, the warming hug for any that you love, the excitement of Holidays.
Autumn is a favorite time for many, in part thanks to the fall festivals and events that pop up across the country throughout the season.
No matter what you're looking for, there's a fall festival for everyone.
This past Saturday (10/30/2021) 2.197 Children's enjoyed our Fall Festival, playing games and having fun. All for free, because everything was sponsored by Mission Arlington.
It's Amazing, Right?…  God is moving us.
Thanks for being part of our Family!!