Sermons After Fall Focus 2018
October 21 thru December 30, 2018
---
Fall Focus 2018
Series – Heartbeat of the Church
September 2 thru October 14, 2018
---

August 26, 2018
1 Corinthians 13
Jim Burgin
Sermon Notes (pdf)
---

August 19, 2018
Acts 4:26-32
Jason Simon
For Boldness to Share the Message

---
Series – Keeping Cool in the Hot Summer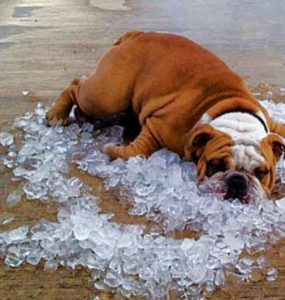 July 1 thru August 12 2018
---
June 24, 2018
Matthew 4:1-11
The King's Battle and Ours
Sermon Notes (pdf)
Matthew 4:1-11
Then Jesus was led by the Spirit into the wilderness to be tempted there by the devil. 2 For forty days and forty nights he fasted and became very hungry. 3 During that time the devil came and said to him, "If you are the Son of God, tell these stones to become loaves of bread." 4 But Jesus told him, "No! The Scriptures say, 'People do not live by bread alone, but by every word that comes from the mouth of God.'"
5 Then the devil took him to the holy city, Jerusalem, to the highest point of the Temple, 6 and said, "If you are the Son of God, jump off! For the Scriptures say, 'He will order his angels to protect you. And they will hold you up with their hands so you won't even hurt your foot on a stone.'" 7 Jesus responded, "The Scriptures also say, 'You must not test the Lord your God.'"
8 Next the devil took him to the peak of a very high mountain and showed him all the kingdoms of the world and their glory. 9 "I will give it all to you," he said, "if you will kneel down and worship me." 10 "Get out of here, Satan," Jesus told him. "For the Scriptures say, 'You must worship the Lord your God and serve only him.'" 11 Then the devil went away, and angels came and took care of Jesus.
Romans 7:14-20
"I know that all God's commands are spiritual, but I'm not. Isn't this also your experience?" Yes. I'm full of myself—after all, I've spent a long time in sin's prison. What I don't understand about myself is that I decide one way, but then I act another, doing things I absolutely despise. So if I can't be trusted to figure out what is best for myself and then do it, it becomes obvious that God's command is necessary.
17-20 But I need something more! For if I know the law but still can't keep it, and if the power of sin within me keeps sabotaging my best intentions, I obviously need help! I realize that I don't have what it takes. I can will it, but I can't do it. I decide to do good, but I don't really do it; I decide not to do bad, but then I do it anyway. My decisions, such as they are, don't result in actions. Something has gone wrong deep within me and gets the better of me every time.
---
June 17, 2018
Colossians 2:6-7
Colossians 2 – New Living Translation (NLT)
1. I want you to know how much I have agonized for you and for the church at Laodicea, and for many other believers who have never met me personally. 2. I want them to be encouraged and knit together by strong ties of love and to reach all the riches of full assurance of understanding and the knowledge of God's mystery, which is Christ. 3. In him lie hidden all the treasures of wisdom and knowledge.
4. I am telling you this so no one will deceive you with well-crafted arguments. 5. For though I am far away from you, my heart is with you. And I rejoice that you are living as you should and that your faith in Christ is strong.
6. And now, just as you accepted Christ Jesus as your Lord, you must continue to follow him. 7. Let your roots grow down into him, continue being built up in him and confirmed in your trust – the way you were taught – so that you overflow in thanksgiving.
8. Don't let anyone capture you with empty philosophies and high-sounding nonsense that come from human thinking and from the basic principles of this world, rather than from Christ. 9. For in Christ lives all the fullness of God, bodily. 10. So you also are complete through your union with Christ, who is the head over every ruler and authority.
Note »–› If a word or phrase in a verse is unclear, look it up in another translation. For example, Bible Gateway shows over 50 translations of any given verse.
---
June 10, 2018
Be Courageous –
Jesus Overcame the Trials, Troubles, & all the Powers of This World
John 16:33

---
Series
Revival – June 2018
---
Series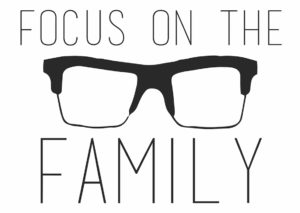 May 2018
---
Series – It's NOT Complicated
April 2018
---
Series – Come to the Cross
February 25 thru April 1 2018
---
Sermons from Early 2018
January 7 thru February 18
---